Arunachal Pradesh is truly a delight and it works so well in preserving its culture, its people, its flora and fauna. From snowy regions and dry deserts to rainforests, India has it all. I will tell you how would make Adventurous Trip to Arunachal Pradesh!!
Namdapha National Park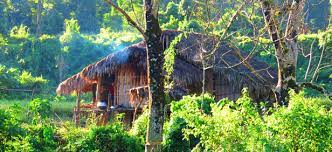 It is a hotspot of biodiversity and is also the third-largest park in India. You can get a local guide form Deban and then you can take a hike to the rainforest till you reach Lisu Village. Here, you can spot the Red Pandas. You can also go to Arshu where the red pandas love. This place is six hours away from Dibrugarh Airport in Assam.
Tawang

Tawang, makes it one of the most beautiful and culturally rich places to visit in Arunachal Pradesh. This monastery is known to be called Galden Namgey Lhatse which means the "celestial paradise in a clear night". You cannot miss Bap Teng Kang Waterfalls and Nuranang Falls at all! The best time to visit Tawang is in April to September.
Bomdila
Bomdila is an attractive summer vacation getaway in Arunachal Pradesh. Idyllic destination for family outing, Bomdila will indulge you to get closer with your loved ones. Stroll across the land to have a glimpse of the snow packed Himalayan peaks and clearer views of Kangto and Gorichen Peak. If you are adventurous enough you can trek through the hills of different levels or simply stroll through the long quiet trails of the luxurious slopes.
Itanagar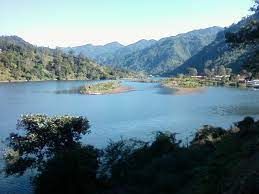 One of the most popular tourist destinations in Arunachal Pradesh, Itanagar. For a simple holidaymaker to an archeologist, this place can be of great value to be explored.
Tourist Spot :
Ganga Lake (Gyakar Sinwi)
Jawaharlal Nehru Museum
Gompa Buddha Vihar
Polo Park
Indira Gandhi Park
Zoological Park
Eaglenest Wildlife Sanctuary
The Eaglenest Wildlife Sanctuary is a birdwatcher's paradise and a natural marvel of Northeast India. The sanctuary is blessed with an exotic collection of flora and fauna, in particular, birds. Some species that you can discover if you are lucky include Bugun Liocichla, Wedge-Billed Babbler and Nuthatch. You can also expect a large number of Asiatic black bears and Asian elephants.
Bhalukpong
If you are a history lover, you will find the remnants of King Bhaluka, a former ruler of the region. It is not a wonder that the small town is named after their ancient king. The Kameng river flows right through the town and provides amazing avenues for picnic and adventure tourism.
Summary
Even though tourism is not a major player in India's economy, there are many people who visit India to witness the wonderland. In this beautiful country, Arunachal Pradesh is one beautiful place and also a wonderful location. I am sure you will have an Adventurous Trip to Arunachal Pradesh!!