Whether planning an excursion with your family or significant other, there are numerous mesmerizing places to visit in Manipur that will surely make you have an awesome time. So, I have searched out Famous tourist spot/Places in Manipur just for you.
Senapati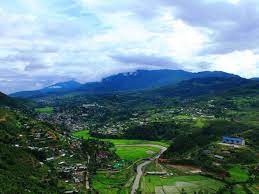 Senapati is blessed with nature's bounty. The hamlet makes for an ideal escape for someone longing for a cultural insight to Manipur. You could be spending the day exploring the woodland and in the evening spend time with locals, who knows may as well cook something special for you.
Tourist Attraction
Purul
Mao
Dzukou Valley
Yangkhullen
Makhel Cave
Sadu Chiru Waterfalls
Dzukou Valley
Dzukou Valley is one of the breathtaking places for nature lovers. Blooming with flowers of variegated colors, the valley is what dreams are made of. The valley is named after the rare Dzukou lilly which is only found in this region.
Tourist Attraction
Jafpu peak
Trekking trails
Imphal
Imphal is flaunting the beauty of hilltops and foothills in all their glory. Head to the valleys and behold the panoramic views of the surrounding, including important landmarks like Manipur State Museum, Palace of Kangle and Polo Ground.
Tourist Attraction
Loktak Lake
Kangla Fort
Red Hill Lokpaching
Manipur State Museum
Sirohi National Park
Keibul Lamjao National Park
Manipur Zoological Gardens
Matai Garden
Khonghampat Orchidarium
Shree Govindajee Temple
Thoubal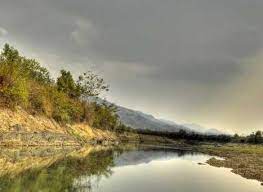 Thoubal is a destination for the trekkers who like getting lost amidst lush environs. Beautified with lakes and rivers, the roads here are enveloped with banyan trees. Even locals seem to love planting, as you will come across fruit-bearing plants in the verandah of the houses.
Tourist Attraction
People's Museum
Imphal River
Waithou Lake
Ikop Lake
Khongjom War Memorial
Lousi Lake
Thoubal Bazar
Leimaram Waterfall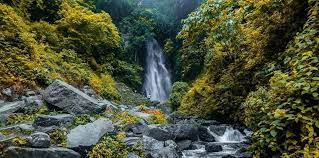 Manipur has a bounty of picturesque waterfalls one of which is Leimaram Waterfall. Enjoy the refreshing sprinkle of water as you go near the falls. It is one of the best places to visit in Manipur, India that you ought to visit.
Tourist Attraction
Loukoi Paat Lake
Langthabal
Summary
Winters is the best time to visit Manipur as you get to enjoy both the cozy climate as well as some of the most spectacular views. Any time between October and March is a great time to visit. Go and have fun!!