Just say me who don't love food. everybody love food that now a days variety of food forms are coming up. in "mouth watering dishes in Goa" I am taking you all to a land of food.
Mainly Goa is famous for non -veg because it is on the sea shore and obviously the non-vegetarian who visit Goa are the luckiest one.
These are some of the food which must be tasted by visitors because we may try to make in our home but it don't give the taste of Goa.
Goan Prawn Curry. This spicy and savoury curry makes for one of the most satisfying meals that one can never get enough of.
Bebinca. When I travelled to Goa and tried Bebinca for the first time, I almost instantly fell in love with this dessert.
Goan Khatkhate.
Sorak.
Kulkul.
GOAN PRAWN CURRY: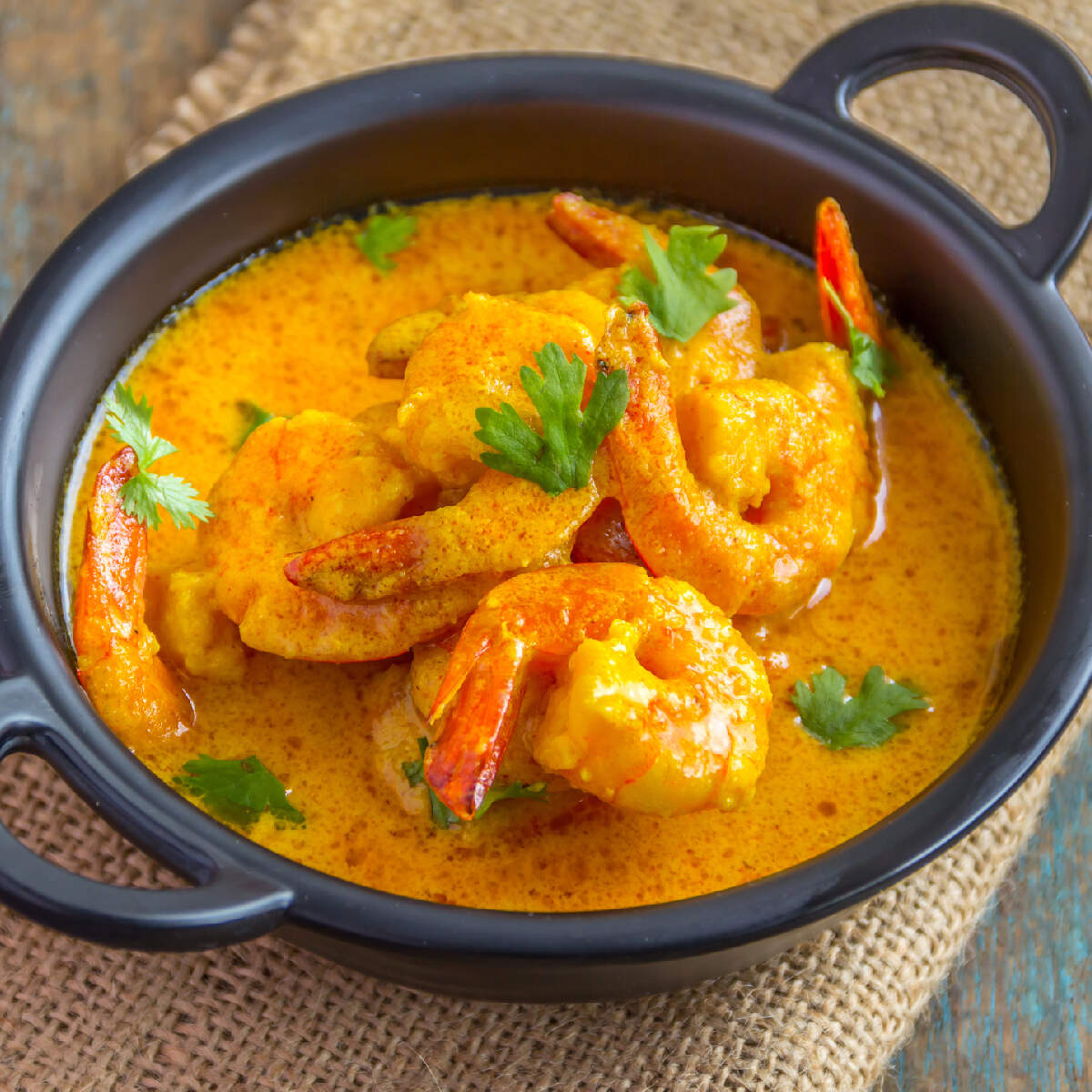 Goa is renowned for its exotic culture and seafood dishes and if you love to eat prawns, their Goan Prawn curry is something you cannot miss on. It is an authentic goan recipe that is full of selected spices that make the dish appealing.
Step 1: Prepare the prawn masala
In a mixer, grind cumin seeds, red chilli, coriander seeds, and black pepper together along with vinegar.
Step 2 Marinate the prawns
Dust the prawns with salt and turmeric and keep it aside.
Step 3 Saute onion
Heat a pan on medium flame, add a little oil and saute chopped onion. Add the ground masala to it along with the prawns and fry until pink.
Step 4
Add coconut milk to the pan and bring it to a boil. Simmer for 5mminutes and garnish with green chilli.
BEBINCA:
Bebinca is also known by name "Bibik" or "Bebinka." A multi-layered cake with a Delicious taste. Basically, it is a type of pudding. Bebinca is known as the Queen of dessert in Goa.
Bebinca is a traditional Goan sweet and making it perfectly is a call for perfectionists passion. Still it is being made in lots of companies as well houses. As usual everybody who makes or manufactures calls their dish best. It is only a traditional Goan connesseur who can precisely evaluate it's taste and rating.
GOAN KHATKHATE: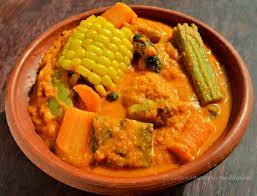 Khatkhate is a Goan and Konkani dish. Khatkhate curry is prepared with at least five vegetables, plus grated coconut, jaggery, kokum, tamarind, tirphala/tepphal (Sichuan pepper — a special spice from the Konkan region), dried red chili, garam masala powder, and turmeric powder.
SORAK:
Goan Veg Sorak recipe is a red curry made with coconut, kokum and a striking spice paste made with a range of Indian spices. It is quick and easy to make.
Sorak curry is often made around the monsoon season when the fishing activities are down due to the heavy rainfall. Kokam, a Konkan fruit that looks like cherry tomato, is used to flavour this curry.
KULKUL: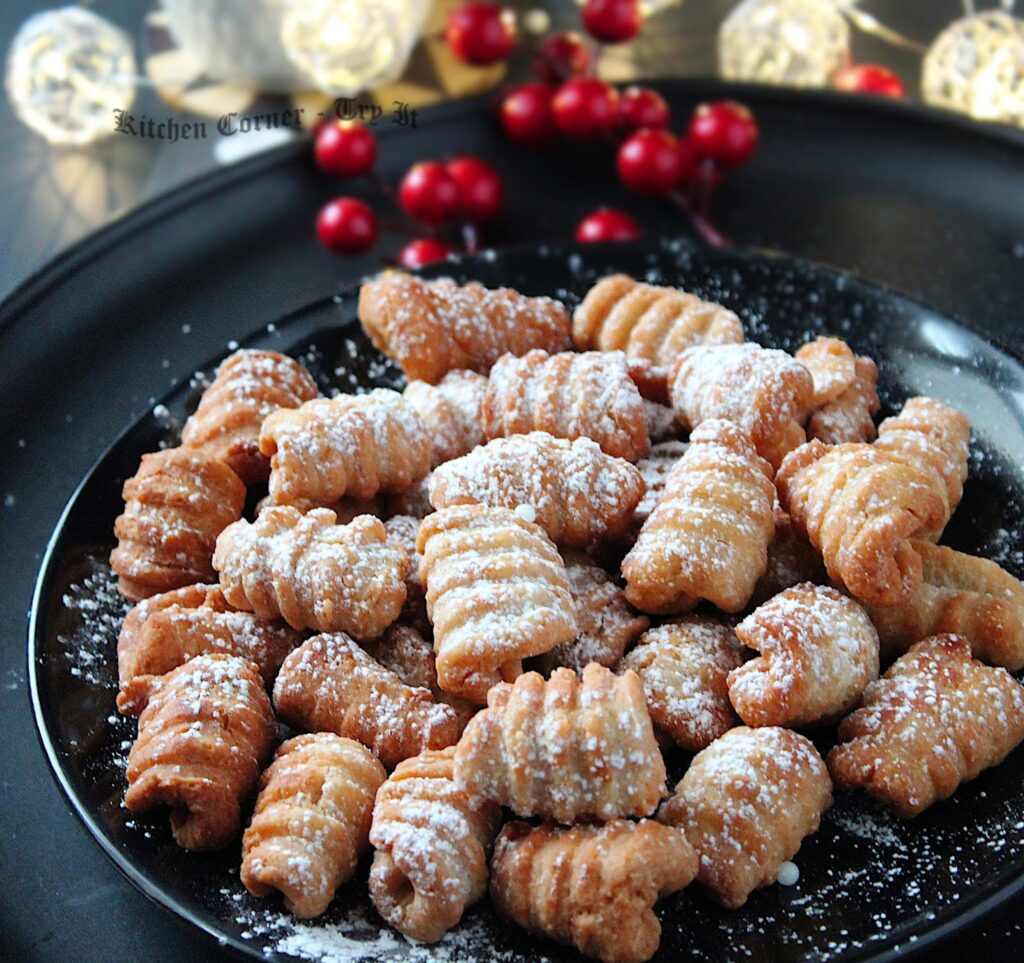 The kulkuls tend to look like worms and hence known as "kidyo" in konkannim but they are most popular as "kulkuls".
They are integral part of "kuswar" which are served when friends and family visit during Christmas. They are also distributed to neighbours and sharedas gift along with other traditional sweets.
SUMMARY:
Totally I loved the food of Goa because when you see the delicious sweets you feel like I must try this just now. and also though the Goa lies on see shore it is not only famous for non-veg but also for veg.
Visit Goa once to have all these food item, and also comment your review after tasting the food.