Let us look at some of the tourist places to visit in Amritsar.
To begin with, Amritsar have founded as recently as the 16th century by Guru Ram Das. He is the fourth Sikh guru.
However, the lore and legends weave a mythical link between the place and the Hindu epic Ramayana.
A trip to Amritsar is like striking travel gold. The largest urban area in Punjab, Amritsar is one of India's most deeply spiritual cities.
Here Is The List of Places to Visit in Amritsar
Golden Temple

Wagah Border

Akal Takht

Jallianwala Bagh

War Memorial Museum

Khalsa College

Tarn Taran

Durgiana Temple

Gobindgarh Fort

Maharaja Ranjit Singh Museum
1. Golden Temple
The crown jewel of Amritsar, the Golden Temple is unquestionably its main center of attraction.
It is the most significant shrine in Sikhism. Also, we know it as Sri Harmandir Sahib or Darbar Sahib.
The shrine exhibits a spectacular architecture, which is a unique blend of Hindu and Islamic artistic styles.
Moreover, whenever you visit the Golden Temple, do not miss the langar.
And, the ideal visit time is 3 AM to 11 PM.
2. Wagah Border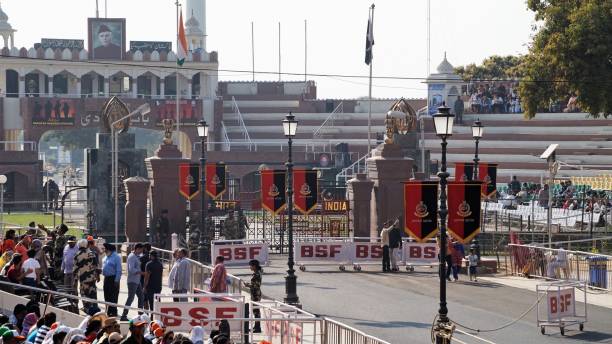 A visit to the Wagah Border is often marked with a patriotic high. Wagah is the only road border crossing that runs between India and Pakistan.
Firstly, every evening, the border turns into a ceremonial ground before the sunset and attracts hordes of tourists.
Secondly, it is the time when soldiers belonging to both the countries engage in Beating Retreat and Change of Guard ceremonies.
3. Akal Takht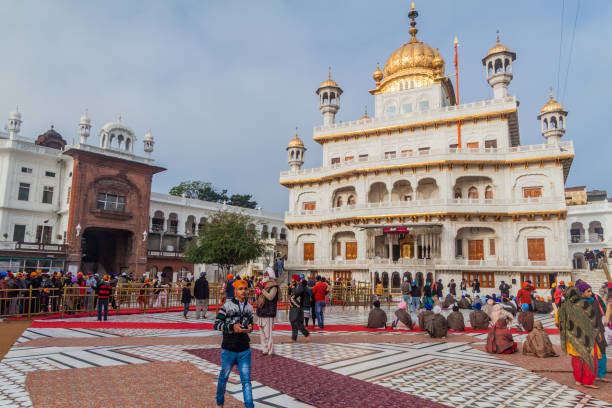 Originally, we know it as Akal Bunga. Akal Takht is one of the five takhts in Sikhism.
Firstly, Takhts are the sacred seat of Sikh Gurus. And, they work as a place where everyone can get justice.
Akal Takht is visited by many tourists as it also houses some of the oldest and holy books and scripts of Sikhism.
And, the ideal visit time is 3 AM to 10 PM.
4. Jallianwala Bagh
So, after the Golden Temple, tourists will find another important site in Amritsar: Jallianwala Bagh.
The public garden memorializes the estimated 1,500 people who were killed or injured when British soldiers.
Moreover, the memorial site's Martyrs' Gallery displays the portraits of important figures of Indian independence.
5. War Memorial Museum
Punjab State War Heroes Memorial and Museum showcases the fabulous Bravehearts of Punjab.
The museum immortalizes the bravery of the soldiers of Punjab, displayed throughout with a spirit of patriotism.
With its proximity to the Indo Pak International border, the museum is a prime attraction for tourists.
And, the ideal visit time is 10 AM to 5 PM.
Summary
In conclusion, as you dig deeper into this soulful, frenetic city, you'll have tons of other fascinating experiences that will make you fall in love with Amritsar.
So, in this article, we illustrated some of the famous places to visit in Amritsar.