Let us look at some of the tourist places to visit in Jaipur.
To begin with, no trip to India is complete without spending time in Jaipur. We know it as "The Pink City" for the blushing color of its historic buildings.
Furthermore, Jaipur is a princely wonderland of culture and heritage, brimming with architectural gems.
Let's take a look at some of the most interesting tourist places to visit in Jaipur:
City Palace

Jantar Mantar

Hawa Mahal

Amber Fort and Palace

Nahargarh Fort

Jal Mahal

Jaigarh Fort

Birla Mandir

Jhalana Leopard Safari

Albert Hall Museum
1. City Palace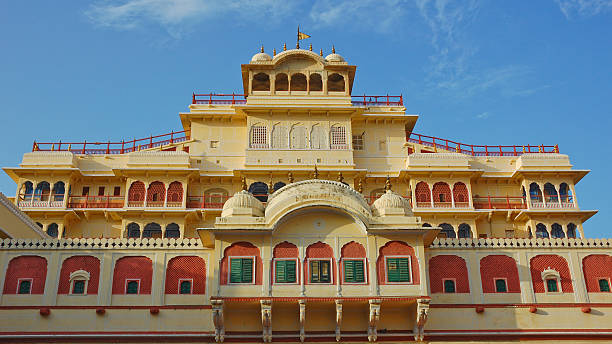 Firstly, City Palace has stood at the heart of the Old City of Jaipur. City Palace is more than a sand-colored regal abod.
It's a sprawling complex of buildings built around a series of landscaped garden courtyards overlooking Jaipur and Lake Palace.
Moreover, the entire property is a stunning display of Rajasthani and Mughal architecture.
In addition, after exploring the palace, check out the Friends of the Museum Bazaar. It has some of Jaipur's highest quality souvenirs
2. Jantar Mantar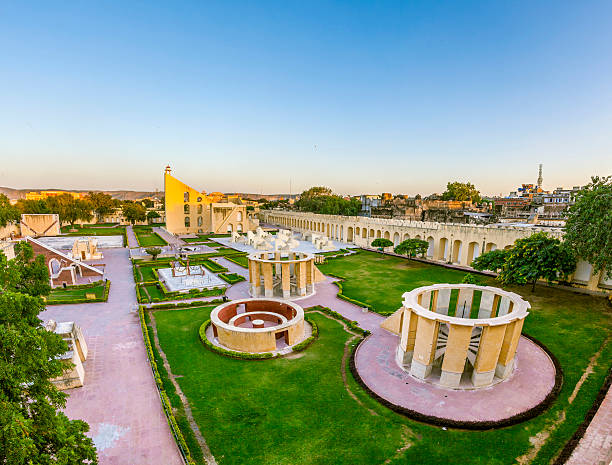 Firstly, at first glance, Jantar Mantar may look to be nothing more than a bunch of larger-than-life abstract sculptures.
But, this is not an art gallery. It's a special collection of astronomical tools started by Rajput ruler Jai Singh II.
Jantar Mantar consists of fourteen geometric devices.
It measures time, predict eclipses, track the location of stars and the Earth's movement around the sun.
And, the ideal visit time is 9:30 a.m. to 4:30 p.m.
3. Hawa Mahal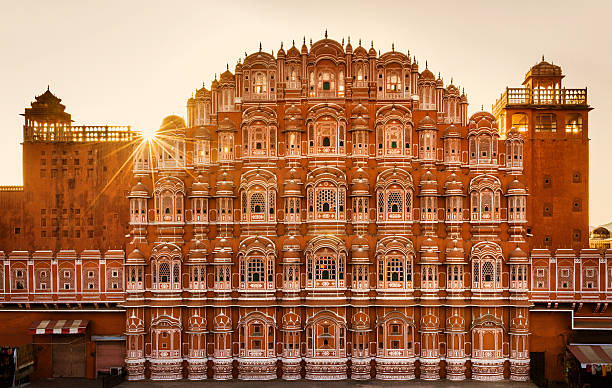 To begin with, Hawa Mahal or Palace of the Winds, or also called Palace of the Breeze.
It is one of the important places to visit in Jaipur. Maharaja Sawai Pratap Singh built it in 1798.
Firstly, Hawa Mahal is a five-storey extension in the form of a honeycomb.
Secondly, this unique building has 953 small windows, called jharokhas, decorated with intricate latticework.
Moreover, the entire palace represents the crown of the Hindu God, Lord Krishna.
4. Amber Fort and Palace
So, Amber Palace is a not-to-be-missed place to in Jaipur.
The beguiling beauty of the red sandstone and white marble adds to the magnificence.
Sheesh Mahal or the 'Palace of Mirror' is also one of the captivating halls to visit within Amber Palace.
Decorated with numerous pieces of mirror tiles, this hall was designed in such a way, even a single ray entering into it can illuminate the entire hall.
And, the ideal visit time is 8:00 a.m. to 5:30 p.m.
Summary
In conclusion, Jaipur is the gateway to one of India's most flamboyant states.
There are several attractions in Jaipur that ooze out the majestic past of the city.
Furthermore, at the city's heart, several palaces, gardens and bustling markets have draped themselves in the warm hue of pink.
So, in this article, we illustrated some of the famous places to visit in Jaipur.