The picturesque landscape and rich culture of Ambassa makes it one of the most popular cities in Tripura. In this article, we will know Top Visiting Places in Tripura for Vacation like Pilak, Chabimura, Neermahal Palace, Ujjayanta Palace, Gumti Wildlife Sanctuary, Jagannath Temple.
Agartala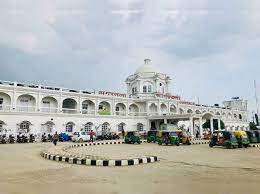 Agartala is famous for its terrains which are full of green pastures, hills and beautiful valleys. The main attraction of this place is Ujjayanta Palace. The palace is known for its architecture which has three domes, tiled floors, carved wooden ceiling, and beautifully crafted doors. Also, there is a Mughal style garden on the outside of this royal palace.
Kailashahar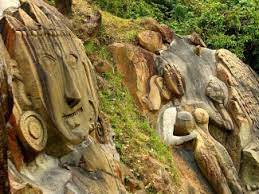 Kailashahar is another town in the state of Tripura and is located very near to Bangladesh borders which makes it one of the best places to visit in Tripura. The main festival of Kailashahar is Durga puja and the city is decorated with fancy lights and Goddess Durga pandals.
Tourist Spot
Lakhi Narayan Bari
Chouddo Devotar Temple
Udaipur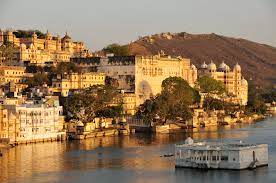 Udaipur was earlier known as Rangamati and is a town in Tripura and is famous for its Sundari Temple which is one of the religious places to visit in Tripura. Some of the artificial lakes located in his town are – Dhani Sagar, Bijoy Sagar, Jagannath Dighi, Amar Sagar.
Unakoti
Unakoti is one of the most intriguing places to see in Tripura for those who seek something unique. This place is sitting near the Kailasahwar town and is home to hundreds and thousands of massive structures that are rock-cut and spellbinding. This spot is home to numerous scattered ruins of the temples, making Unakoti a unique place with an ancient aura encircling the atmosphere.
Summary
This place affords sweeping views of the Kamalpur Valley from a particular hilltop. No sooner do you come upon a crossing than you meet the waterfall. It is a sight to watch, as the water crashes into the rocks below and its sound reverberates throughout the forest. After enjoying some time at the waterfall, you can explore the tribal lifestyle of the Reang tribes, who are quite famous for their bamboo handicrafts.