You may have tested food from other state or country but never live without tasting Karnataka's food. The "healthy and lovely food of Karnataka" not only give the taste to your mouth at the same time it helps to boost your immunity to.
As it's my state, my residence since my birth the food I am having from my childhood is unbelievable because the taste and energy I am getting at the same time and also I feel fortune to be here.
You may relate famous dishes like the Bisi Bele Bath, the Neer Dosa or the Ragi Mudde to Karataka but there's a lot more to explore in that region.
PULIYOGARE: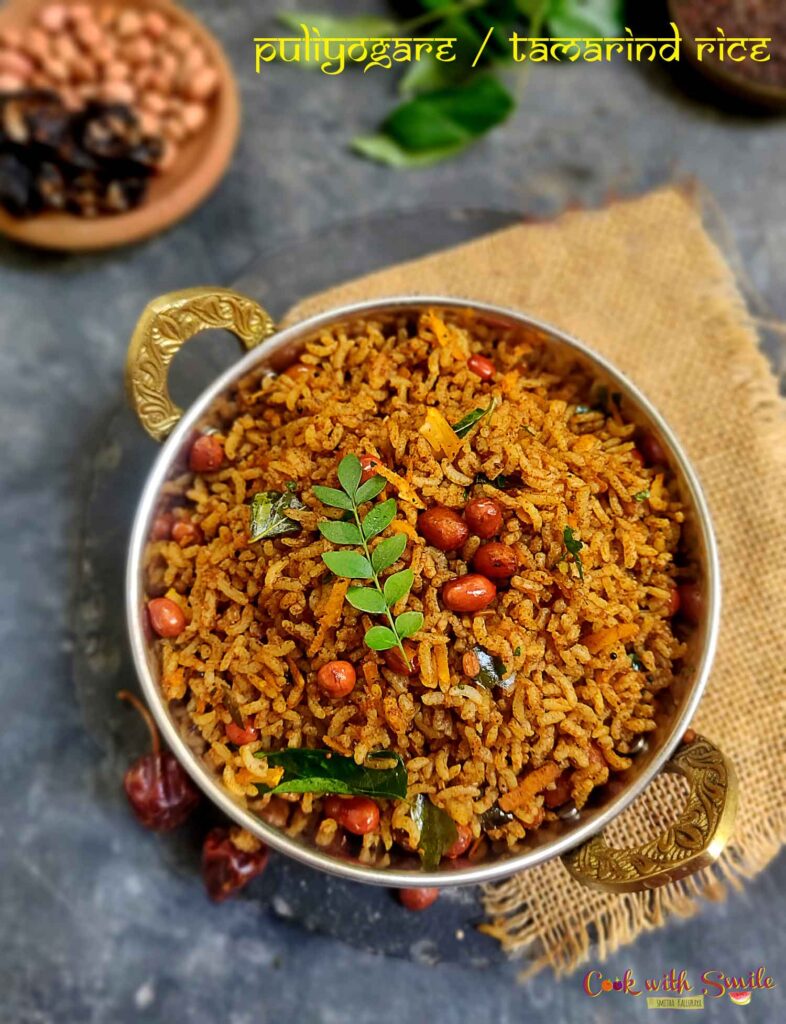 Pulihora, also known as puliyodarai, puliyogare, pulinchuru, kokum rice, or simply tamarind rice, is a very common and traditional rice preparation in the South Indian states of Andhra Pradesh, Telangana, Karnataka, Kerala, and Tamil Nadu.
Khyati's Health-O-Meter Says: Puliyogare or Tamarind Rice is a tangy-spicy South Indian Rice variety, which is known for its long shelf life and great travel food. This dish is also rich in protein and fibre.
NEER DOSA: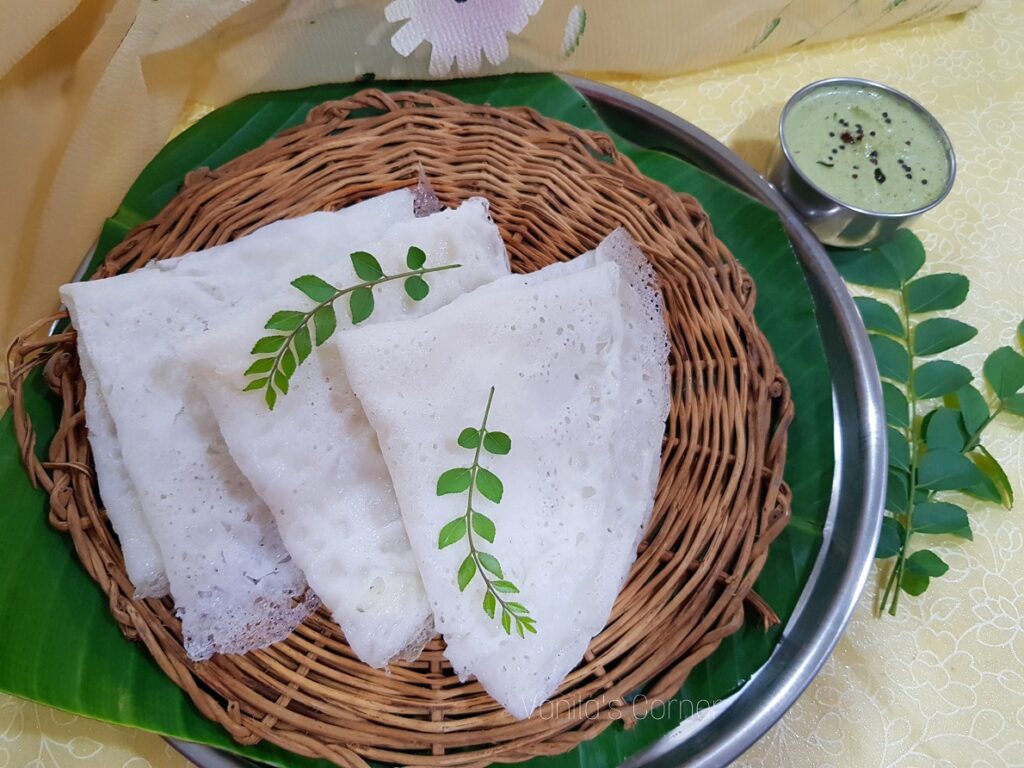 Neer dosa or neer dose is a very popular breakfast recipe from Mangalore region of Karnataka. "Neer dose" literally means "water dosa" prepared from plain rice batter. Even though Neer dosa is identified as a delicacy from Tulunadu region and part of Udupi cuisine, the recipe is well in practice across Kundapura and Malnad region of Karnataka.
In malnad it is known as "bari akki dose", which translates to "only rice dosa". In Kundapura kannada it is known as "thellin dose", which translates to "thin dosa".
BISI BELE BATH: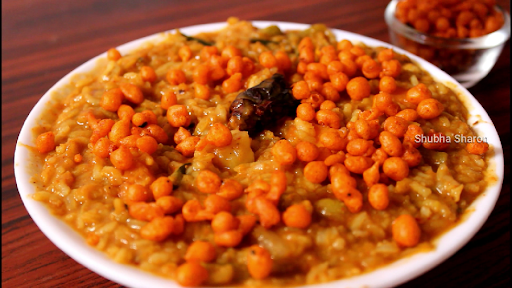 Bisi bele bath recipe with step by step photos – Bisi bele bath is a delicious complete and healthy meal of rice, lentils and vegetables. It is one of the most popular traditional dish from the Karnataka cuisine.
If we translate this bisibelebath (Kannada name), Bisi means (piping) hot, Bele means lentils and Bath means the dish made with rice. So in short, this is a healthy one-pot meal made with dal, rice, and the addition of vegetables. This bisi bele bath is also called bisi bele huli anna (means a hot, tangy dish with dal, rice).
KUNDAPUR KOLI SARU: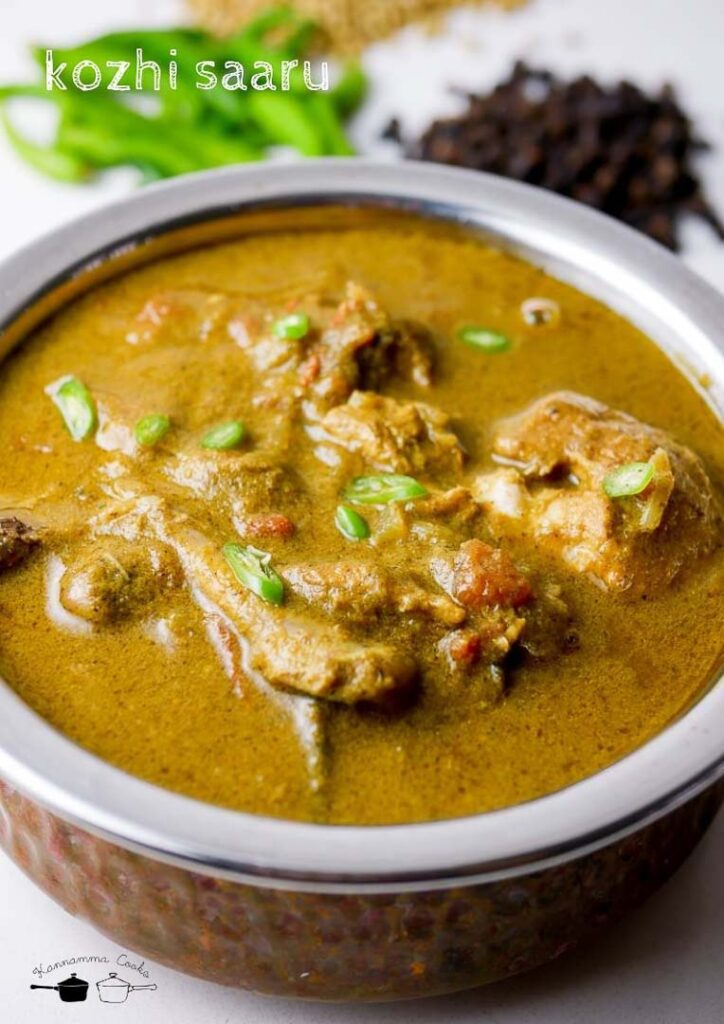 Kundapura Koli Saaru is another style of Chicken curry and is very popular on the Mangalorean coastal region. The gravy of the curry is made from onion, garlic, ginger and other spices along with coconut milk. The curry is perfect to have with neer dosa, roti or even rice.
TATTE IDLI: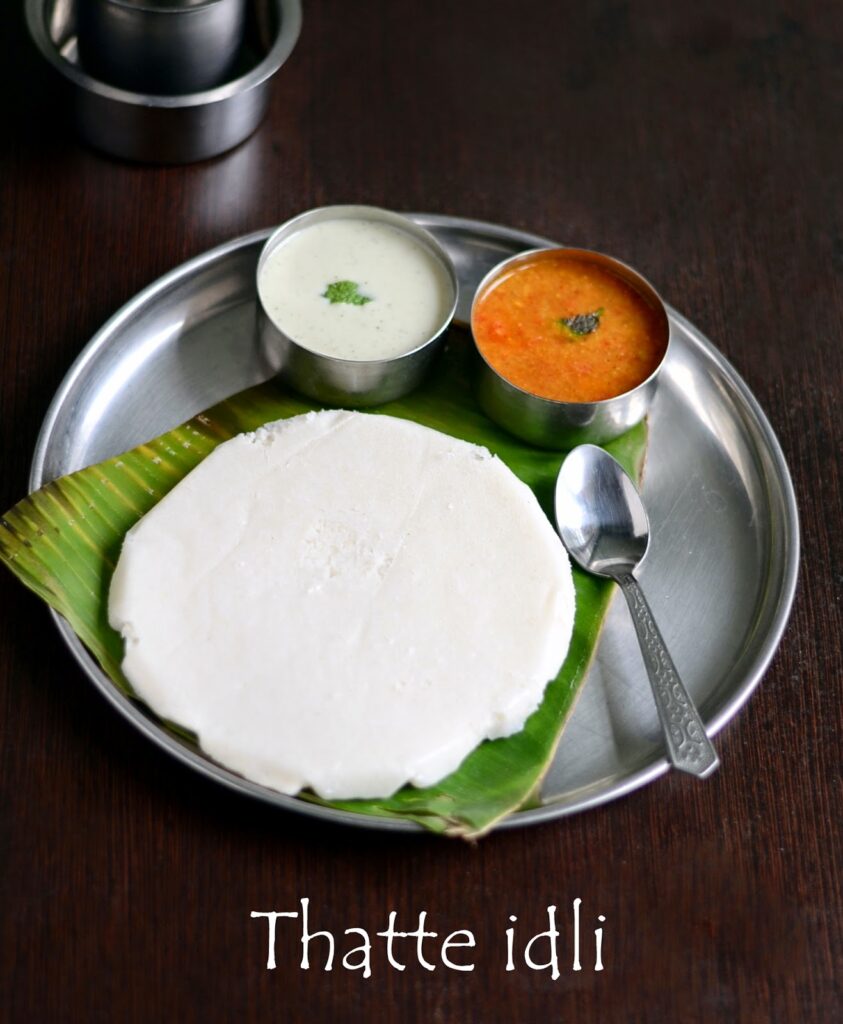 SUMMARY:
Actually there are many food items in Karnataka and also the tasting of food won't get over in a week such variety of food items Karnataka owns. my state has many mouth watering dishes both veg and non-veg.
Visit once to have the taste of Karnataka. and comment your experience in comment box.