Kolkata is equal parts chaos and charming! Let us look at some of the best places to visit in Kolkata.
To begin with, from its busy corners to its ever-evolving markets, the City of Joy has plenty on offer to tourists who are ready to explore.
Furthermore, whether you are a literature student or a person who likes to dive deep into different cultures, there is something for everyone.
Take a tour of all these famous places to visit in Kolkata to experience the best of your vacation:
Victoria Memorial

Howrah Bridge

Belur Math

Indian Museum

Dakshineswar Kali Temple

Babu Ghat

South Park Cemetery

College Street

St. Paul's Cathedral
1. Victoria Memorial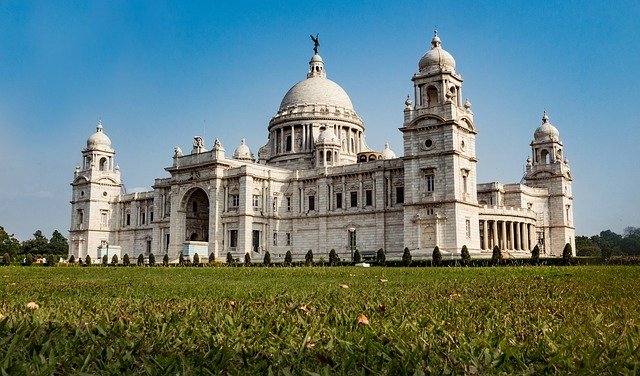 An imposing white monument, Victoria Memorial is one of the most visited places in Kolkata.
So, it named after Queen Victoria, it now serves as a museum. And, it is perfect for history buffs.
And, the ideal visit time is 10:00 AM-5:00 PM.
Also, check out the sound and light show that takes place in the evening to add a delight to your visit.
2. Howrah Bridge
To begin with, you might be wondering how a Bridge can be a place to visit in Kolkata? Right?
Well, it is because of the longest cantilever steel bridge in the World that connects Howrah and Kolkata.
It becomes a tourist attraction at night when the lights fall on it, making it opulence in appearance.
3. Belur Math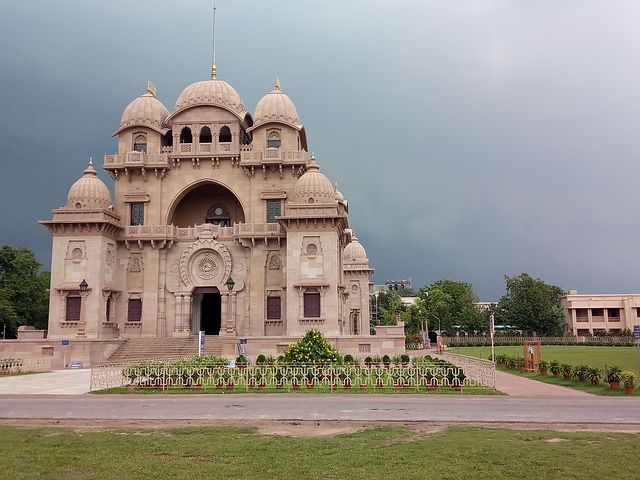 It is a pilgrimage place in Kolkata that is popular worldwide.
Here, people from every country come to experience peace and enjoy the tranquility that is available in this environment.
The temple is constructed very beautifully, skillfully and artistically. It speaks out the heart of the Ramakrishna Movement.
It also consists of a museum that you can visit.
4. Indian Museum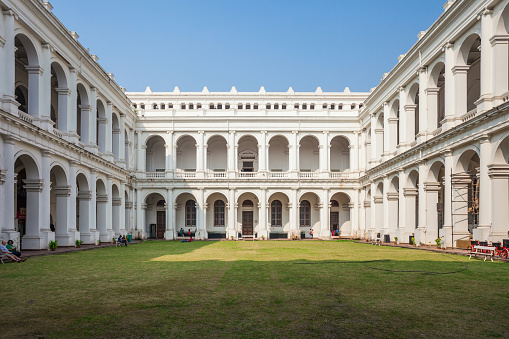 Firstly, Indian Museum is one of the oldest in the world.
Furthermore, its 35 galleries are filled with historically significant items like stunning Mughal paintings, skeletons, fossils, and other sacred items.
Also, you can see different arts displayed here from every corner of the world.
Moreover, this is one of the places to visit in Kolkata for youngsters where you will find many interesting things.
5. Dakshineswar Kali Temple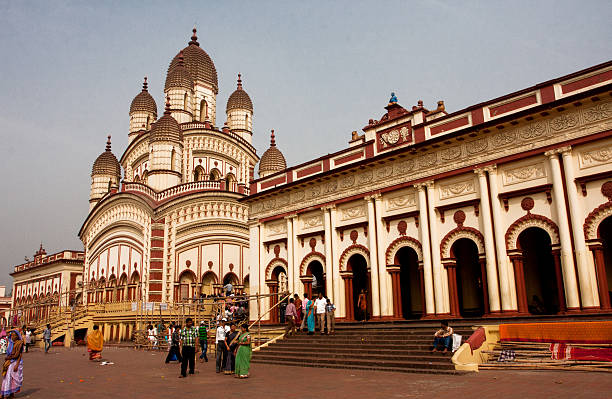 Dakshineswar Temple is a popular pilgrimage site in Kolkata that every tourist must visit.
Firstly, the architectural masterpiece at this temple is marvelous from all around.
The temple is dedicated to Bhavatarani, an aspect of Goddess Kali.
Furthermore, the architecture style of this temple signifies its grandeur. Also, flowing of Ganga through this river increases its importance among devotees.
Summary
So, apart from these places, there is Mother Teresa's House which also merits a visit.
In conclusion, of course, Kolkata has plenty of attractions worth seeing. And, if you have enough time on hand, explore the city, you will be surprised
In short, here, we have discussed some of the best places to visit in Kolkata.