Famous temples in Uttar Pradesh. Religion is the soul of the largest city of India, Uttar Pradesh.
Uttar Pradesh is very well known for its glorious practice of worshiping and the temples here are designed in a manner that allows higher energy that spread into the lives of people live here.
Here is the oldest city, the city believed to be the city of Lord Shiva named Varanasi.
Here is the conglutination of three rives the Ganga, it's tributary Yamuna and mythologically believed river Saraswati and named as "Triveni Sangam" the place called Prayagraj(Allahabad).
Hence these are some visit temples in Uttar Pradesh:
Hanuman Garhi, Ayodhya
Ram Mandir,Ayodhya
Krishna Temple , Mathura
Kashi Vishwanath temple , Varanasi
Shri Bake Bihari temple , Vrindavan
Sarnath Temple
Bharat Mata Temple, Varanasi….etc.
1.HANUMAN GARHI, AYODHYA
This temple is believed to be the oldest 10th-century temple situated in almost the middle of the city in Ram Janam bhumi, Ayodhya.
 There are approximately 76-77 steps in the journey towards the Hanuman temple and as Hanuman Ji is the great devotee of Bhagwan Ram, who believed to be the incarnation of Lord Vishnu so, as per the ritual all the people visiting there visit the hanuman mandir before ram mandir.
Located near famous Ram Temple.
2. RAM MANDIR, AYODHYA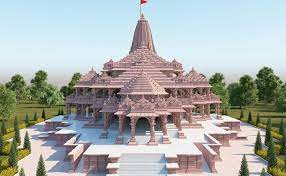 As per the mythological belief in Hindus, The place in which the construction of the Ram mandir has been going on is the birthplace of Lord Ram who was the 7th avatar (incarnation) of Lord Vishnu whose purpose of incarnation is to punish the evil and save the earth and it's being from wrongdoers.
Visiting timings:
Summers- 7:00am to 11:30am
4:00 pm to 9:30pm
Winter- 9:00am to 11:30am
4:00 pm to 9:00pm
Best time to visit is anytime in year.
3.KRISHNA TEMPLE, MATHURA
Krishna another most important deity and 8th Avtar( incarnation) of lord Vishnu.
According to mythological believe Krishna was born here in Karagar(Jail) and the temple's garbhagrah is believed to be the same place.
This place hold A whole lot of importance in hinduism.
Timings
Summer- 5 to 12noon
4 to 9:30 in evening
Winters -5to 12 noon
3 to 8 in evening.
5:30 am arti called Mangala Arti.
8am arti is Makhan bhog arti.
And arti at 6pm is Sandhya arti.
4.KASHI VISHWANATH TEMPLE, VARANASI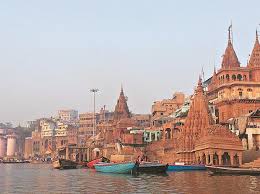 Vishwanath means Lord Shiva so, being in the name of shiva is another very famous and important temple as per the Hindu mythology of Lord Shiva.
It is one among 12 jyotirlinga.
Another name of Varanasi is Kashi and it is very much believed that the country is, made by Lord Shiva itself by the installation of one of his Jyotirlinga.
You can visit here anytime as per your suitability.
5.SHRI BAKE BIHARI TEMPLE , VRINDAVAN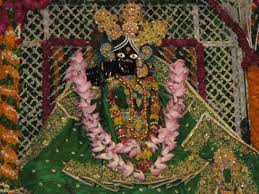 Baanke bihari another name of Lord vishnu it is another very famous temple in Uttar Pradesh
Here the worshiping sclupture of Lord vishnu is bend by three points and This is why it is known as Tribhanga posture.
Timings :
Summer – 8 am to 12in noon
5 to 9pm in evening
8am- sringar arti
11am- raj bhog arti
8:30 pm – shandya bhog arti
Winters – 9 to 1 in noon
4 to 9 in evening
9am – sringar arti
12pm – rajbhog arti
7:30pm- Sandhya bhog arti.
Mark this place as a must visit in your list you will definitely be amazed by the aura this place have.
6. SARNATH TEMPLE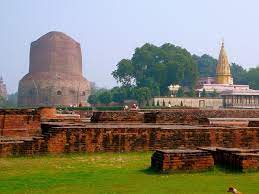 Sarnath hold lot of importance in bushish religion and a must visit for them.
It is believed that after the enlightenment Gautam buddha served his first sermon here.
This place contains a lot of importance and an soothing ancient glimpse.
It is located at the minimal distance of 10km from Varanasi at the confluence point of ganga and varuna rivers.
Anytime is okay to visit Sarnath.
7. BHARAT MATA TEMPLE, VARANASI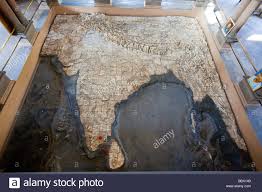 The temple situated in the Mahatma Gandhi Kasi Vidyapeeth campus.
The construction of the temple was done by shiv Prasad Gupta during the time of pre-independence.
Apart from the beautiful and adorable design of the temple building There is an undivided Indian map carved in a piece of marble which clearly defines Bharat(i.e. India) of that period is the other especially here.
Uttar Pradesh is famous for many more temples as well but the above ones are the must-visit during the tour of Uttar Pradesh.