From its rich diversity of cultures to an impressive culinary footprint, Daman impresses the visitors with its wealth of sights and activities. I have find out the Fascinated Places in Daman and Diu listed below.
Diu Fort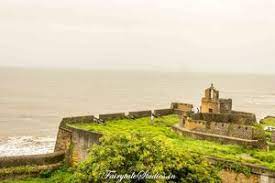 The existence of a huge lighthouse beside the fort adds another dimension to the panoramic view of the surrounding. The presence of various arms and the intelligence of Portuguese engineers have proved that strength is not always depicted by the existence of tangible substance but with the power of the mind.
Nagoa Beach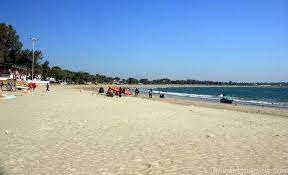 Nagoa Beach in Diu is an ideal and a recommended place for tourists all over the world. The place is well connected with the resorts, hence it making it easy for the travellers to relax and explore its beauty at the same time.
Naida Caves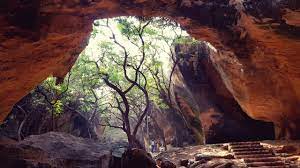 Naida caves feature a big network of tunnels with square hewn steps that remain completely unexplored. Naida Caves is one of the most underrated tourist attractions of Diu but it is as wholesome for an explorer or a history buff as for a photographer.
Devka Beach
Devka Beach is another popular beach in the town which is known for its long shoreline, fun-filled activities, and a tranquil environment. It lures numerous tourists every year to soak in the tropical weather while relaxing on the beach beds, and enjoy luscious food from the popular shacks lined across the beach.
Mirasol Lake Garden
Looking for peace during your trip to Daman? Then Mirasol Lake Garden is the places to go. Blanketed by a green carpet, and numerous trees to indulge in an unending affair with nature. The calmness and serenity of the place provide you an opportunity to spend quality time with your loved ones and engage in fun-filled activities for the purpose of entertainment.
Summary
Daman is famous for its leather products. Apart from that, bamboo mats and baskets are sure to make a shopaholic's day! A pleasant climate makes Daman a place that one can visit anytime. The best time of the year for a trip to Daman is between the months of October and May. You should go at this place and enjoy your holidays.